Do you feel a personal or professional need to better understand human diversity issues?
Is your organization challenged by differences, struggling to navigate through diversity and paddle forward together?
Or are you simply missing the human diversity that could benefit your organization, work, or life?
Are you concerned with the common good, beyond your own race, ethnicity, gender, sexuality, age, religion, politics, abilities, background and lifestyle?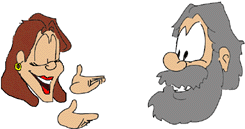 Would you like to learn more about people with different human factors, preferences, biases, and life choices?
Do you recognize the urgency of moving beyond avoidance, litigation, and hostility, of building more solid cross-cultural, cross-gender, cross-belief bridges?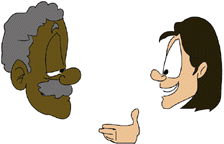 Are you willing to devote time and energy to help create unity within diversity? Do you suspect that communication is crucial to achieving that goal?
Are you a leader with some influence in any sphere of the community? A carer? A doer? Could your raised consciousness spur ripple effects of improvement?

If your answer to any of these questions is yes, here's a great new opportunity: CommUNITYtm Dialogues, Communicate To Create Unity In Diversity, &copy Dr. Dolly Berthelot, Berthelot Consulting, l996.

Dr. Dolly Berthelot has developed powerful group processes and is collaborating with organizations and communities to apply communication strategies, particularly story sharing, to improve human relations and creatively address common concerns.

The pilot project was successfully completed fall of l997, and "CommUNITY Dialogues, Communicate to Create Unity in Diversity" may now be brought to other communities, whether geographic, work-based, religious, educational--anywhere people need to learn to live and work together more productively, across all kinds of diversity. The originator, Dr. Dolly Berthelot, will lead and manage the process for you or help you do it yourself. Booklet and complete CD training sampler are newly available.

If you want to explore the possibility of working with Dr. Berthelot and Berthelot Consulting in your own organization or community, anywhere, email her now.


Upcoming Public Events | Dr. Dolly, Communication Specialist |
Unity Within Diversity | Plaid Ribbon Initiative | Story Sharing | Background, Clients, Leaders | Guestbook | E-mail | Next